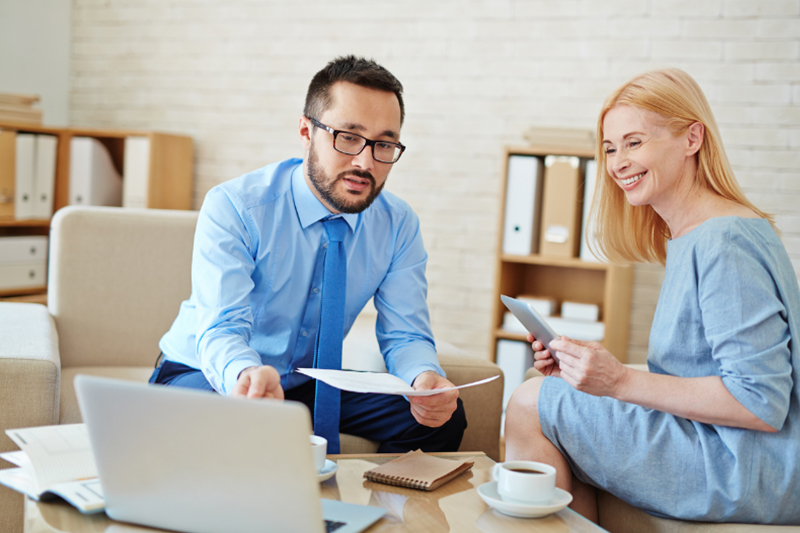 Maximize your wealth and minimize your worries
We believe that proper financial planning is essential for achieving your life goals and dreams. Whether you're planning for retirement, buying a house, or saving for your children's education, we're here to help you every step of the way.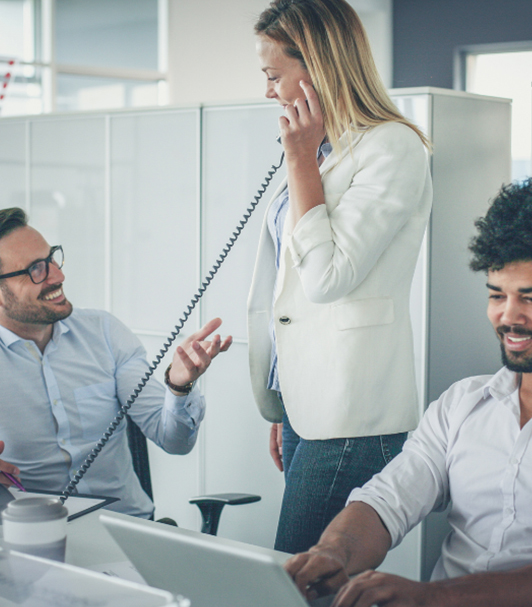 Let us help you build a solid financial plan for a brighter tomorrow.
Retirement Planning: We'll help you plan for retirement by assessing your current retirement savings, estimating your future retirement expenses, and creating a retirement savings plan that fits your goals.
Investment Planning: We'll help you develop an investment plan that is aligned with your risk tolerance and long-term goals. We'll also provide ongoing investment advice and portfolio management to help you achieve your investment objectives.
Tax Planning: We'll work with you to develop a tax-efficient financial plan that minimizes your tax liability and maximizes your after-tax income.
Estate Planning: We'll help you develop an estate plan that ensures your assets are distributed according to your wishes and minimizes estate taxes.
Insurance Planning: We'll help you assess your insurance needs and develop an insurance plan that provides adequate coverage at an affordable cost.
Optimize Your Finances with Cash Flow Mastery
Cash flow is the heartbeat of your financial well-being. At The BridgGroup of Companies, we specialize in Cash Flow Mastery, helping you make the most of your money. Our experts will work with you to analyze your income, expenses, and financial goals, developing personalized strategies to optimize your cash flow. Take control of your finances and unlock the potential for greater savings, investments, and financial freedom. Contact us today to start your journey towards cash flow mastery.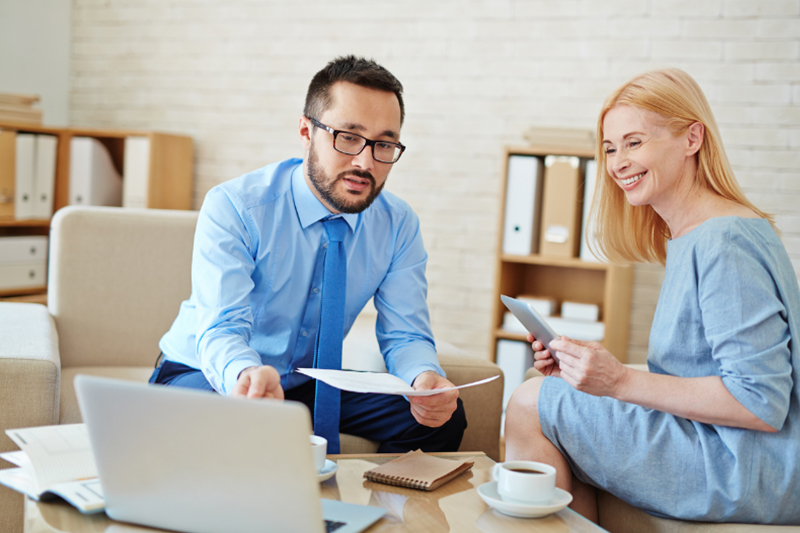 Our approach to financial planning is centered around you and your unique financial goals and circumstances. We believe that financial planning should be a collaborative process that empowers you to make informed decisions about your financial future.
Benefits of Financial Planning
Peace Of Mind: Financial planning provides peace of mind by ensuring that you have a solid plan in place to achieve your financial goals and objectives.
Financial Security: A well-crafted financial plan can help protect your family and your assets in the event of unexpected circumstances, such as illness, disability, or death.
Better Decision Making: Financial planning can help you make informed financial decisions by providing you with a clear understanding of your financial situation and options.
Maximizing Wealth: Financial planning can help you maximize your wealth by identifying opportunities for saving, investing, and tax planning.
Achieving Long-Term Goals: Financial planning can help you achieve long-term goals, such as saving for retirement, funding your children's education, or purchasing a home.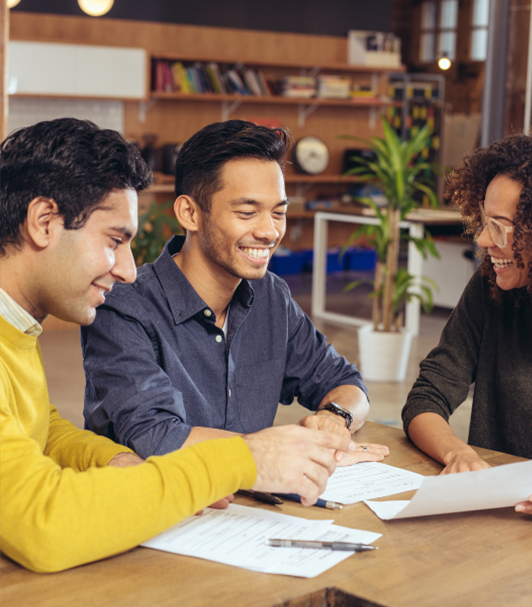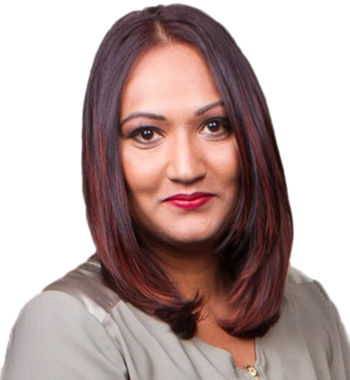 Achieve financial freedom with us!
What is financial planning?
Financial planning is the process of creating a comprehensive financial plan that takes into account your current financial situation, your long-term goals and aspirations, and your risk tolerance. A financial plan typically includes strategies for saving, investing, tax planning, and estate planning.
Why do I need a financial plan?
A financial plan provides you with a roadmap for achieving your financial goals and objectives. It helps you make informed financial decisions, protect your assets, and plan for unexpected circumstances.
How often should I update my financial plan?
We recommend reviewing and updating your financial plan at least once a year or whenever your circumstances change significantly. This ensures that your plan remains aligned with your goals and objectives.
What types of financial planning services do you offer?
We offer a wide range of financial planning services, including retirement planning, investment planning, tax planning, estate planning, and insurance planning. Our team of financial planners and advisors can help you develop a comprehensive financial plan that is tailored to your specific needs and goals.