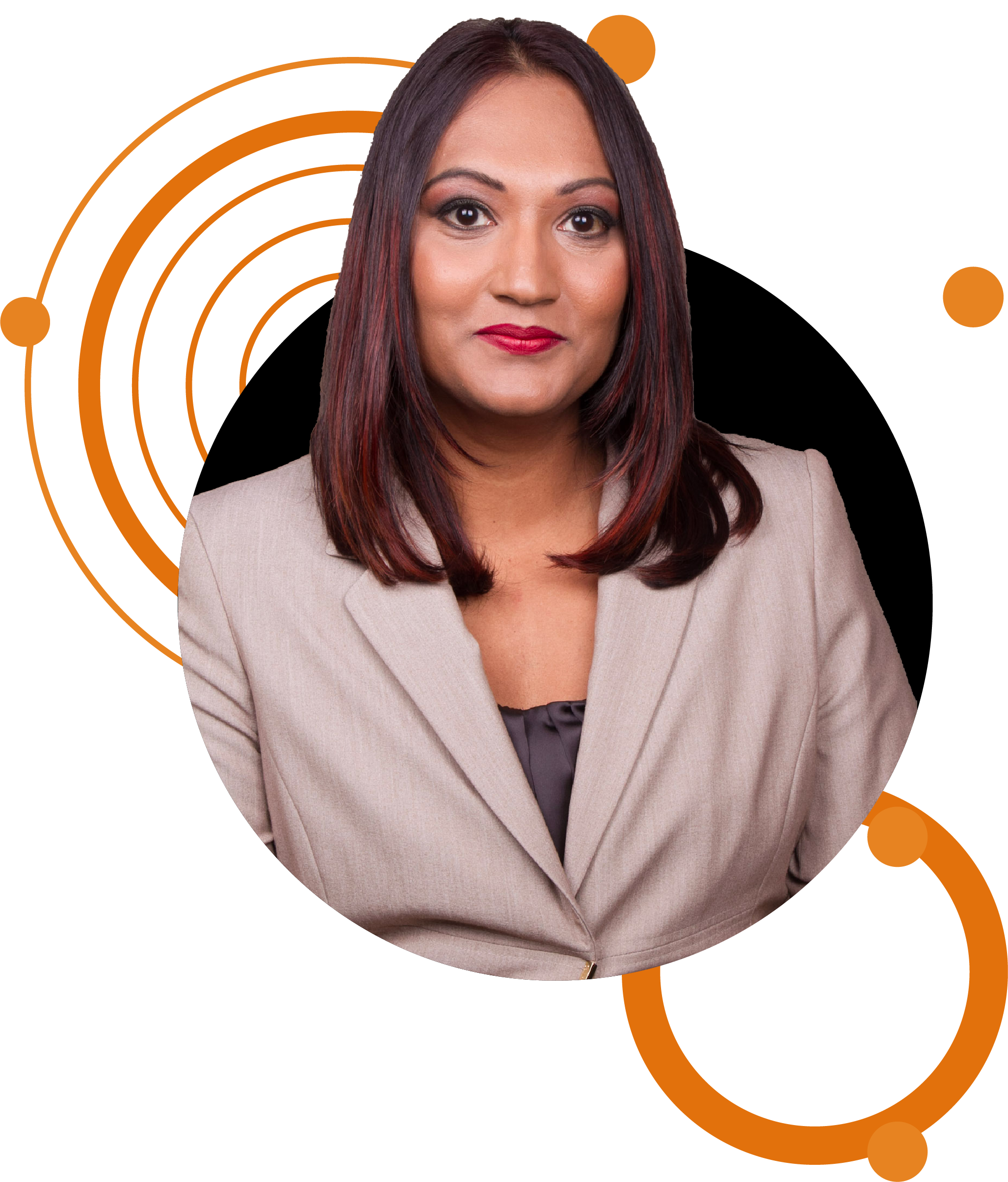 Founder, Motivational Speaker, President & CVO, Published Author, Host of the Financial Room, Mortgage Broker, Real Estate Investor
A Founder's Journey to Success
Natasha Bridgmohan's journey to success has not been an easy one. As an immigrant woman of color, she faced numerous obstacles and challenges along the way. However, she did not let these challenges stop her from pursuing her dreams and aspirations.

In 2003, Natasha Bridgmohan started her own business, and since then, she has been on a winding road that has been full of ups and downs. Despite facing numerous setbacks and detours, Natasha Bridgmohan has persevered, and today she is a successful entrepreneur and industry expert.

Her upbringing and family values have played a significant role in shaping her career path. Natasha's parents, grandparents, and extended family instilled in her a deep faith that guides her in all that she does. This faith has given her the strength to overcome challenges and to stay focused on her goals.

Natasha Bridgmohan is a highly accomplished financial expert and a motivational speaker. She is the President and Chief Visionary Officer of The BridgGroup of Companies (TBGOC) and is a sought-after industry expert and motivational speaker. Natasha's philosophy centers on financial education and the importance of empowering individuals to make good financial decisions. She has given numerous workshops, seminars, and talks on the topic of financial literacy, including to children, youth groups, community groups, families, couples, seniors, business owners, and employees.
Natasha Bridgmohan is a transformative leader devoted to fostering life-changing experiences through the pursuit of financial freedom. As the Founder of The BridgGroup of Companies, she has emerged as a prominent figure in the finance industry, empowering people to achieve financial independence and stability. With her profound understanding of finance and her ability to motivate, Natasha Bridgmohan empowers individuals to seize control of their financial destiny, equipping them with the necessary knowledge and tools to make informed decisions. Through her steadfast commitment, Natasha Bridgmohan is revolutionizing lives by enabling individuals to build a prosperous financial future with confidence and clarity.
The Financial Path to Success
Natasha's services include consulting for various matters where finances impact a person's ability to reach their goals. She is a top-performing Mortgage Professional and has helped many Canadians with non-traditional financial stories become homeowners, investors, and leaders of their own financial portfolios. She has also expanded her services to help businesses set up their employees for financial success. Natasha Bridgmohan is a qualified certified residential mortgage specialist and a licensed mortgage broker. She has been ranked as a Top 20  Broker Nationwide with M3 Mortgage Group and is an Accredited Mortgage Professional.
Navigating the World of Finance with
Natasha Bridgmohan,

AMP
In addition to her work as a financial expert, Natasha Bridgmohan,  AMP is also an author and media personality. She hosts the popular TV show "The Financial Room" on GLOBAL/CHEX TV and has made appearances on several other TV and radio shows. She has also been featured in numerous articles and is the author of the upcoming book "Become the Chief Visionary Officer of your own life."
Natasha Bridgmohan, AMP is a philanthropist and is involved with several organizations, including the Vaughan Food Bank, Downsview Hockey Club, Ontario Society of Senior Citizens Organizations (OSSCO), and the Brampton Senior & Youth Centre Scholarship Fund. She also sponsors not-for-profit missions such as BSM, Pranav, and Black Moms Connection (BMC), and offers special workshops for challenged youth and children, as well as free financial literacy programs for primary and youth groups.
Natasha Bridgmohan, AMP is a powerhouse in the financial world, celebrated with a string of prestigious awards that underscore her excellence and commitment. Notably, Natasha clinched the 2022 National Mortgage Top 20% Sales Award, a testament to her prowess in the industry. Adding to her impressive accolades, Natasha is recognized as the Trusted Financial Advisor in Vaughan for 2023. This award is a reflection of her dedication to providing reliable and valuable financial guidance to her clients.
Natasha's journey to success also includes the 2014 Business of the Year-Young Entrepreneur Award, a recognition of her entrepreneurial spirit and outstanding achievements as a young leader. Furthermore, she proudly stands as a Small Business of the Year Nominee in 2012, showcasing her early contributions to the business landscape.
In a crowning achievement, Natasha Bridgmohan, AMP, stands tall among the Top 50 Influential Women, a recognition that echoes her impact and influence in her field. This acknowledgment places her among the elite, affirming her dedication, leadership, and significant contributions to the industry. Natasha's commitment to excellence and her continual pursuit of innovation make her a standout figure in the financial sector, as evidenced by this array of well-deserved awards.
She is a member in good standing with the Mortgage Professionals Canada (MPC), Canadian Mortgage Brokers Association (CMBA), Canadian Association of Accredited Mortgage Professionals (CAAMP), Union Culturelle Canado-Caraïbéenne (UCC), Canadian Home Builders' Association (CHBA), and Independent Mortgage Brokers Association (IMBA).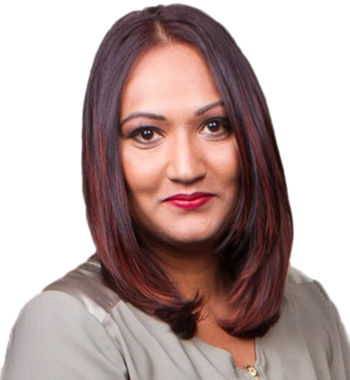 Achieve financial freedom with us!